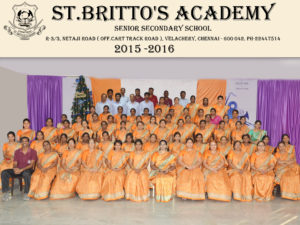 Inspired by the sense of shared purpose, the staff extend their services with commitment, consciously and collectively.

Multi – dimensional exposure is given to the faculty by providing training programmes in Child Psychology, Special Education, Educational Counseling, Subject Updation, in Technical and Technological advancements to enhance understanding of students and the subject.

Britto's emphasizes to promote teaching strategies that benefit a range of Learning Types.

National and Inter – National visits enhance teaching – learning process.