The Students of class IX were involved on 9th and 10th of August 2018 in the project "EOTO", where they initiated and tool responsibility to teach the students from KG-V in groups of four. This project proved to be a part of 'Buddy Watch', Where the older Children taught the students of the Junior classes. The first day's agenda was concept introduction and explanation and on the second day, interesting and concept related activities were planned for the students that culminated in recapitulation. The Students of the primary classes were meaningfully involved in the learning process and enjoyed the activities planned by the senior students. They expected such projects in the future also.
The students of class 9 also participated enthusiastically and contributed for the project, which instilled confidence in them for future endeavours and promoted skills like resource management, team work, communication, Leadership qualities etc. The students of KG-V prepared 'Thank You' Cards for the senior students and expressed their views in a gratitude session that was conducted on 3.9.2018.
Class III C
 Sidhi Jain
 "On the Buddy Watch day I had an opportunity to interact with the students from class IX. They were very friendly and approachable to us. I loved the day with them."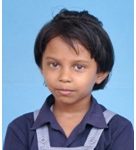 Rachel Anna
They made us to do charts and different activities which I enjoyed it very much. They clarified our doubt.
They were very kind and soft with us.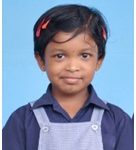 IV-A
Jaden
"I totally enjoyed the Buddy Watch class.  'Math Bang' was my favorite activity. I choose to be a Buddy Watch leader once I progress to class IX."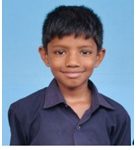 J. Joseph Sebastian
 "Buddy Watch was an out –and –out new experience for me. It was fun to have students from higher classes conducting games and activities related to the various topics during the session. I enjoyed it very much."