Our curriculum brings to the learners the best of both the worlds. It unites the educational approach in India and in the West, to form a programme of study that ensures the sense of identity, spiritualism and ethics in the learners with the scientific understanding of their individual needs.
With the curriculum designed and developed by the National Council of Educational research and training (NCERT)  we prepare our learners for the All India Secondary School Certificate Examination(AISSCE) conducted by the CBSE Board for Grade XII and All India Secondary School Examination (AISSE) conducted for Grade X.
Continuous and Comprehensive Education System is followed from Grade I to X, which aims at the holistic development of the learner. We promote effective learning by striving for excellence in areas of scholastic and co – scholastic assessments. We enable children to progress at a pace that suits their individual abilities.
The curriculum designed, ensures effective and cognitive education. The students are given strong foundation for future development through experimentation, project work, and various club activities.
The life of the School community is enriched by a variety of co – curricular activities. The students are able to discover their talents, appreciate and articulate them to identify themselves in the competitive world.
The present curriculum includes Subjects English as first language , Tamil/Hindi/French as second language, Mathematics, Science ,Social Science and Computer Literacy through NIIT
Exposing Students of all classes to various Olympiads pertaining to different subject is an indispensible part of the curriculum, which plays a pivotal role in promoting the critical and analytical skills of the students. This kind of competitive exams promote research – mindedness in the students, which in turn will facilitate their learning in higher classes.
Continuous Comprehensive Evaluation(STD I – X)
CCE PATTERN
THE MAIN OBJECTIVES OF INTRODUCING CCE
It aims at the holistic assessment of a student which includes co-scholastic area of life skills, Attitudes & Values, Sports & Games as well as co-curricular activities.
It helps in reducing emphasis on External examination and encouraging internal assessment.
It reduces stress and anxiety which often mounts up during and after the examination which could have an adverse impact on young students.
This leads us to have a greater focus on skill-based learning.
It enhances conceptual clarification through experimental learning.
It makes the students physically fit,mentally alert and emotionally  balanced.
CCE give sample time for students to develop their interests,hobbies and personalities.
It helps the students to make the right choice of subjects to choose their career.
It motivates learning in a friendly and stress – free environment.
It equips students with life skills, especially creative and critical thinking skills, social skills and coping skills which steers them to face the highly competitive world later on.
With these above objectives, CBSE is committed to the enhancement of quality education and it plans to empower the teachers to assess the students without compromising on any quality parameters.
IMPLEMENTATION OF CCE
a.  According to CCE, Continuous Comprehensive Evaluation, the academic year has been divided into two terms. The first term is from April to September and the second term from October to March.
b.  The CCE in classesI to X is intended to provide holistic development of the students through the evaluation of scholastic and co-scholastic areas, spread over two terms during the academic year.
EVALUATION OF SCHOLASTIC AREAS
Each term will have two  Formative Assessments(FA) and one Summative Assessment(SA) for evaluation of Scholastic areas.
  FORMATIVE ASSESSMENT:
 It is a tool used by the teachers to continuously monitor the student's progress in an on-threatening and supportive envir If it is used effectively, it can improve the students' performance tremendously.
 It is diagnostic and remedial in nature and hence improves the skills and talents of the students.
Formative assessment includes activities like Quiz,conversation, interviews, Oral testing, visual testing, projects, Home/class assignments, class response, group activity,Homework/classwork, Worksheets,Charts,Models,Spellcheck,Reading, Story-telling, Jumbled words,Missing letters,Debate,Ex-Tempore,etc. These assessments will be done periodically and students are encouraged for further improvement.
 All these activities will be informed to the parents through Handbook and the assessments will be done in the class by the respective subject teachers.SUMMATIVE ASSESSMENT:a. Summative Assessment is the terminal assessment of the students at the end of each term.(September and March.)
b. It will be in the form of pen/pencil-paper test conducted by the school.
c. Syllabus for each summative assessment will be intimated through the portion sheet.
IV. SCHEDULE AND WEIGHTAGE  FOR FORMATIVE ASSESSMENT(FA) AND SUMMATIVE ASSESSMENT(SA)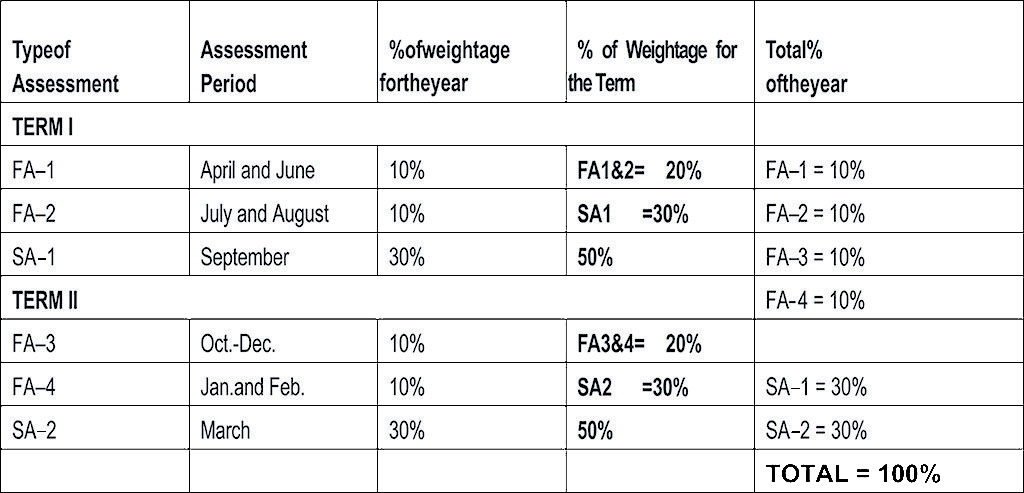 SCHOOL APPROACH
TEACHERS AS FACILITATORS
A teacher takes a hand, opens a mind and touches the heart.
We understand that a teacher introduces the learners to success. St. Britto's Academy has an excellent team of professional and highly qualified faculty who are determined to enlightened the lives of our learners. Passionate, creative and innovative individuals with excellent communication skills are partners in the progress of learners and institution at large.
Regular updates help them keep pace with the new trends and teaching methodologies like smart board technology to aid the learning of children and promote HIGHER ORDER THINKING SKILLS. The staff attend regular seminars, workshops and in- service training programmes on professional development, computer aided learning and create software packages specially designed to support the curriculum.
The teachers or facilitators who guide the learners through discovery, inspiration and motivation.