SECONDARY AND SENIOR SECONDARY EDUCATION
CONTINUOUS, AUTHENTIC, PROCESS FOCUSSED AND INTEGRATED PEDAGOGY
Provides the learner an opportunity to acquire knowledge in a more holistic way
Builds on a variety of disciplines and learning environment
Relates to the past and the future
Draws on the learners strengths & interests
Material and resources are drawn from and connected to the real world
Subjects are taught as ways of thinking
Rests on intelligent behaviors
Applies thinking models and diverse strategies
Supports effective questioning
Develops communication skills
Aids concept development
Teaches national and Global consciousness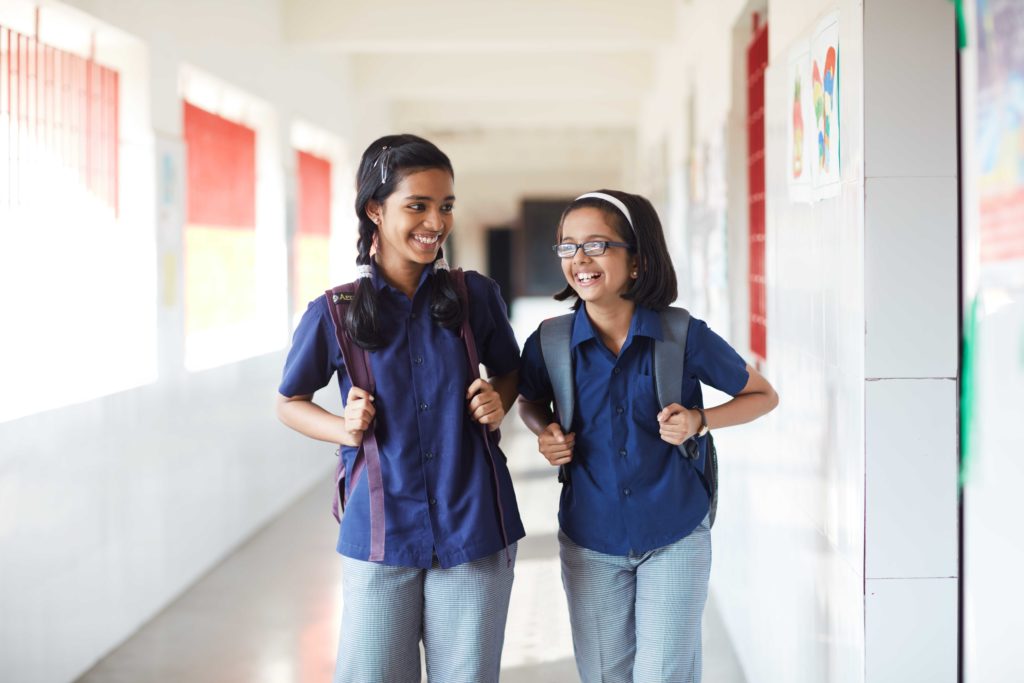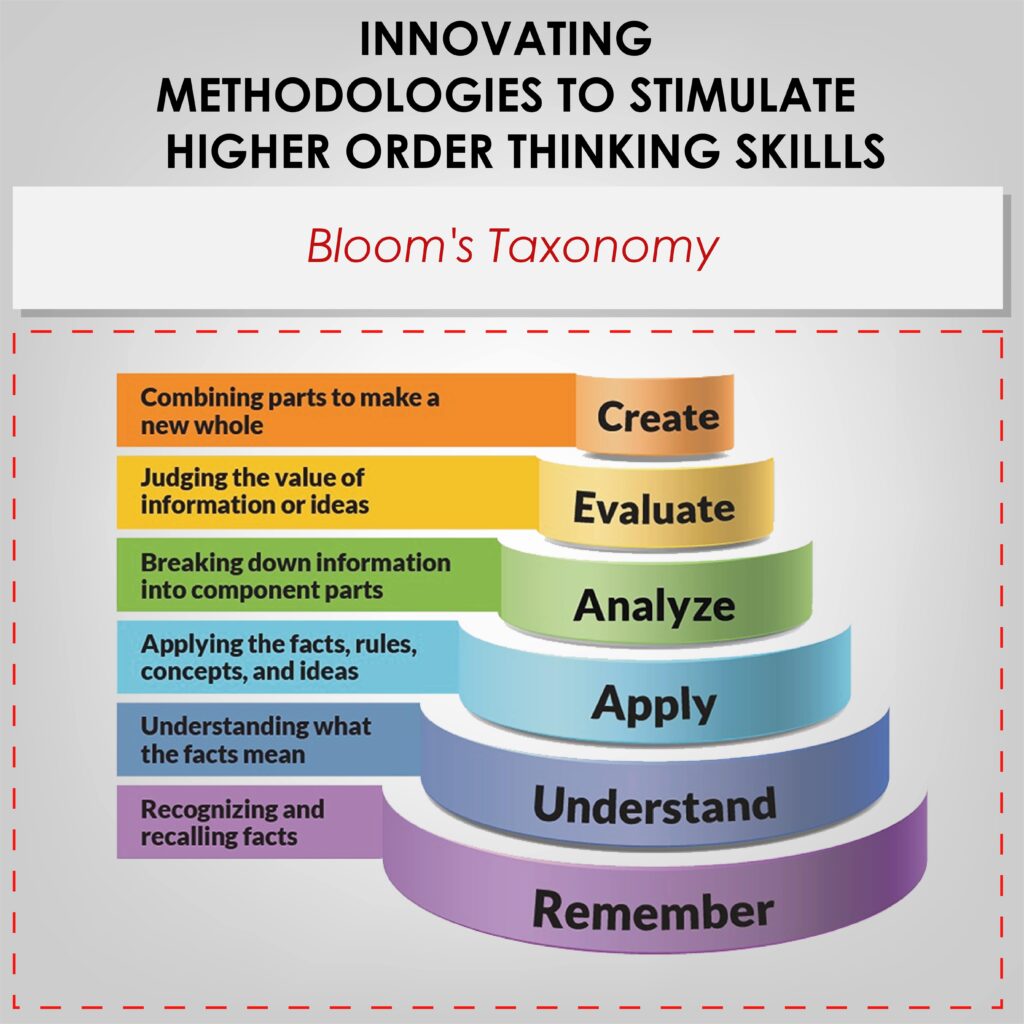 Acquire necessary knowledge, skills and attitudes for the development of the self and the society
Build a firm foundation for further education and training
Build a foundation for technological and industrial development
Develop ability for enquiry, critical thinking and rational judgment
Develop into a responsible and socially well adjusted person
Develop into a self-disciplined individual who appreciates work and manages time properly
Enhance understanding and respect for own and other people's cultures and their place in contemporary society
Identify individual talents and develop them
Promote acceptance and respect for all persons
Promote positive environmental and health practices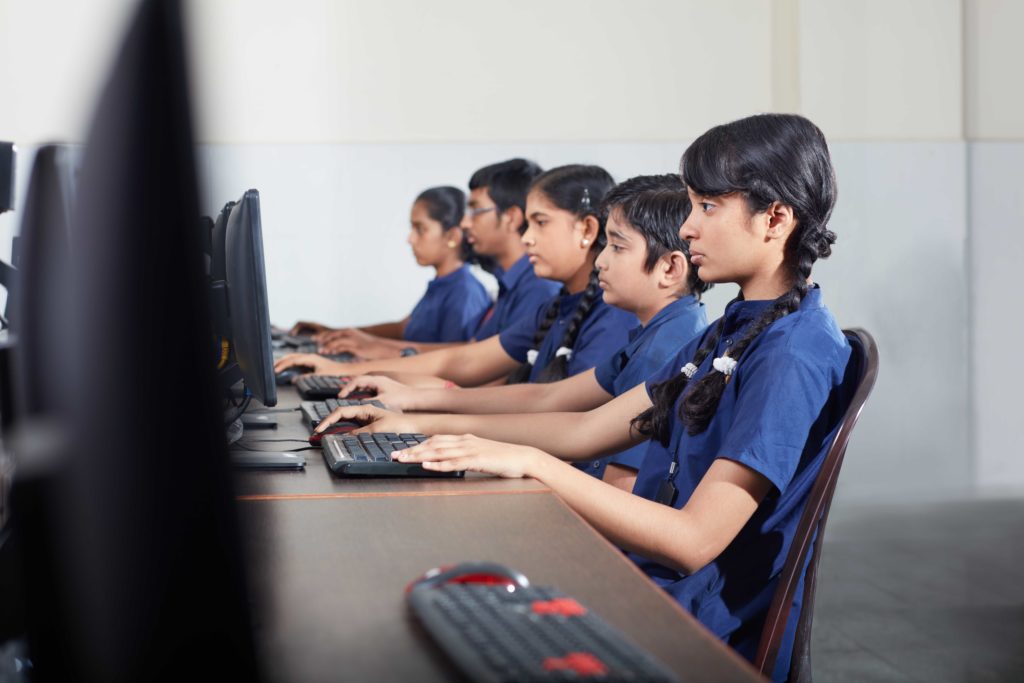 English                                                                                                                         5. Social Science
II Language- Hindi- Course B                                                                          6. Computer Science
Tamil                                                                                             7. Work Experience
French                                                                                          8. Physical Education
Mathematics                                                                                                              9. Life skills and Value Education
Science
GROUPS OFFERED IN SENIOR SECONDARY EDUCATION
---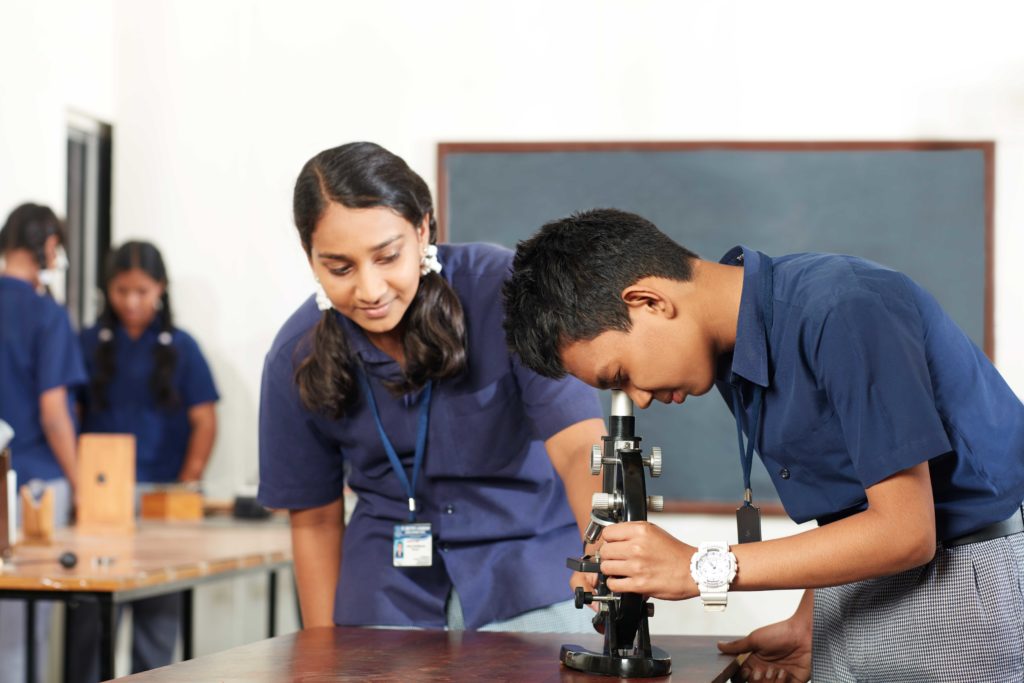 Group I : Physics, Chemistry, Math, Biology, English
Group II : Physics, Chemistry, Math, Computer Science, English
Group III : Accountancy, Economics, Math, Business Studies , English
Group IV : Accountancy, Economics, Business Studies , Computer Science, English
At St. Britto's, effective teaching is about the quality of the relationship between the teacher and the student. It doesn't end when the class or the workday is over. One of the most important ingredients of teaching is loving it.
METHOD OF TEACHING AND THE PURPOSE(IX – XII)
Seminars & workshops are organized for enhancing academic proficiency and developing soft skills
Participating in Olympiads and talent search examinations is encouraged.
Exposed to a   variety of activities aiming at holistic development.
Coaching classes after regular class hours to enhance and supplement learning.
Career Counseling provided by reputed professionals from various fields
Projects and  assignments are a regular feature of practical learning
Application of Knowledge is highly encouraged &motivated.
REMODELLED ASSESSMENT STRUCTURE 
AS DIRECTED BY THE CBSE BOARD
INTERNAL ASSESSMENT – 20 Marks
PERIODIC TESTS – ( 10 Marks)
NOTEBOOK MAINTANENCE AND SUBMISSION   (5 Marks)
SUBJECT ENRICHMENT ACTIVITIES ( 5 Marks)
PEN AND PAPER TEST – 80 Marks
SEMESTER PATTERN CONTINUES FOR CLASSES I – V
Remodelled Assessment structure applies to classes VI – VIII with important lessons of Science , Social and Maths carried over to II term
Students of Classes IX and X will write full portions for their Annual Examination.