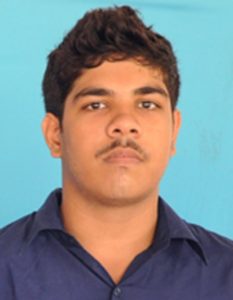 The person I am today is because of the tireless & selfless efforts put in by my teachers at St. Britto's Academy, Chennai. The five years from 2010 to 2015, I spent in my Alma Mater SBA, are till date the best in my life. I gained knowledge without any pressure. The teachers always encouraged me to do better & excel not only in academics but also in cultural activities & sports. . Their motherly affection & guidance have groomed me into a responsible, caring & successful person.  The school gave each one of us equal opportunities to take part in inter school & state level, cultural & sports competitions. They encouraged us to succeed & excel.I owe my teachers beyond measure. The many certificates & trophies I won are a testimony of their efforts & encouragement. They are indeed 'My Guardian Angels'.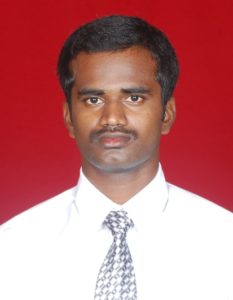 St. Britto's Academy had made me adopt a positive mindset towards my studies and also various other aspects in life. This school helped me to build up my knowledge and communication skills. Whilst in my B.E. at Sathyabama University I was given the STAR OF EXCELLENCE AWARD, which I would not have received if it wasn't for the strong foundation and platform I received from the St. Britto's and in this regard  I am overwhelmingly appreciative. More over I was elected as an HEADBOY in the academic year 2006-2007, which made me to learn many leadership qualities, and it is helping me to build my career till date. And also it is the place that encouraged me to dream big. But above all I thank Almighty God for all his grace and guidance till this point of life , my teachers for their motivation and encouragement, and my parents who showed me the pathway to St. Britto's, their blessing and prayers, because it also helped to grow me in my spiritual life.
 Leander Nikhil Paul  – Bangalore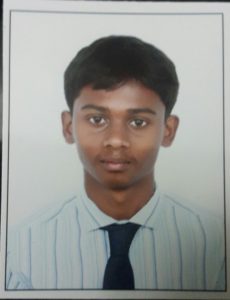 Education is the most powerful weapon which you can use to change the world-Nelson Mandela. I am Leander  Nikhil Paul, I studied in St. Britto's  Academy from my 2nd grade to my 10th grade. This school has taught me a lot. As the quote states, this school has given me the weapon which I can use to face the world. The education which I got here was the best and this is the place which made my first step in life a strong one. St. Britto's Academy not only taught me different subjects but they also taught me how to be a good human being. My teachers taught me to love people, respect people and care for people. My teachers also taught me how to face the life. My English teacher once told that life is full of problems but it is left to you if you want to solve it or not, this one phrase which I will always remember  in my life as this school taught me how to solve the problems.
St. Britto's Academy has also given me a stage to showcase my talents. I was a very shy kid and my 2nd grade teacher was the one who motivated me and made me to give speeches in front of huge audience and because of which I won a lot of debates and many more events. My social science teacher was the one who found out that I could dance good because of which I started dancing and now that's become my passion and won a lot of awards for that. All my class teachers and my subject teachers motivated me in every positive way. My Principal also encouraged me a lot and corrected me when I did something wrong.  The most important person in my life is my Aunt who is also a teacher in the same school, has guided me and has shown me the right path. A lot of people say, school is your second home but for me school was my home, cause I spent half my life over there and in this half s where I learnt what life is, this half is where I met true people and this half is the best part of my life. I love my school too much and I miss my school so much. In the end I just want to say that the best gift God can give me is rewind button in life with which I can go back in time and live my school life again.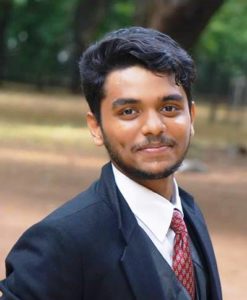 Our School believes in values more than anything else; it enables our students to undersatand that each human being is affirmed to contribute something significant to the society at large. In order to achieve this our school provides  'overall development' to the students on the one hand and provides professional excellence  on the other.
Our school imparts knowledge to students to be indpendent in thinking, exposure and expereince for self learning. We have been motivated to be creative and innovative.
Our Teachers don't just teach but they follow students through each pivotal stage of development to abide by  the aim of the school to provide 'overall development' to students.