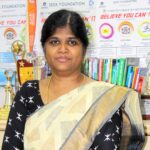 CARROM & CHESS
STRIKE AND POCKET, PLAN A PRUDENT MOVE, AND WIN!
"MINDFULNESS HAS NEVER MET A COGNITION IT DIDN'T LIKE".
We believe in involving the learners in conscious intellectual activities that help them in learning a skill faster. Opportunities to play carrom and chess under the TALENT HUNT Category are offered to the students of ST. BRITTO'S ACADEMY to develop the student's overall IQ. Read More…….
ART- A VOICE BEYOND WORDS!!
"ART HAS A ROLE IN EDUCATION OF HELPING CHILDREN BECOME LIKE THEMSELVES INSTEAD OF MORE LIKE EVERYONE ELSE".
Very true to the above-stated quote, Art is the true and creative manifestation of the self. It helps us to connect to the world around us. PROGRAMMING RAINBOW, the ART CLUB OF St. BRITTO'S ACADEMY  Read More…..
PLATTER DELIGHT- CULINARIANS OF ST. BRITTO'S ACADEMY
'VARIETY IS THE SPICE OF LIFE'
Who doesn't want to try vagaries in lip-smacking dishes, feasting one's taste buds?
The cookery club of St. Britto's Academy executes this in action equipping the budding chefs to plan and prepare different recipes pertaining to the course of the meal, starting from appetizers to desserts. Read More…..
NURTURING THE YOUNG POETS AND THE AUTHORS
Education for holistic development is the tagline at St. Britto's Academy.  We equip the students and empower them for situational awareness and intelligence, which is the need of the hour. Golden brain activation is done to ensure that both the logical and creative domains are simultaneously developed.  READ MORE ………..
BOUNTY OF LIFE LESSONS FROM THE PLANTER POTS ON THE GRILLS                                              OF THE CORRIDOR!!!
NURTURE THE NATURE
Every opportunity at St. Britto's Academy is created to relate learning to live according to the vision of Dr. Vimala Rani Britto, the Founder and Correspondent of St. Britto's Group of Institutions One of the ventures, in line with this, is the growing and nurturing of plants by the students.