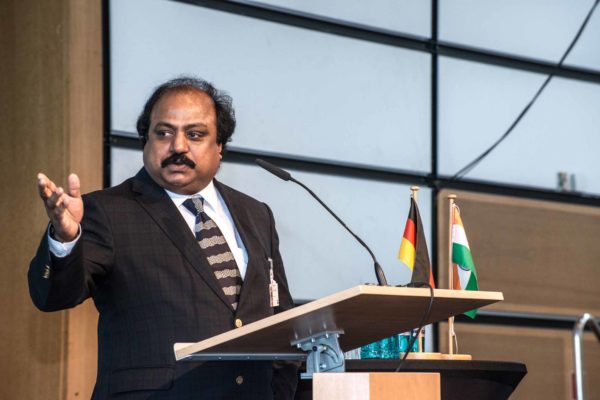 Mr.Xavier Britto
M.Com, BL, MBA,ACS.,
Chairman
St. Britto's Group of Institutions
Mr. Xavier Britto the Chairman of St. Britto's Academy who started his career as a Professor in Loyola College, Chennai in India and later on ventured into business called INDEV Group of companies which has diversified into multi – operations in areas like air and sea freight, transportation, ware housing etc. with the motto-competent, committed, creative and compassionate.
From the Chairman's Desk
With Immense pleasure and happiness, I welcome you to St. Britto's Academy.Our mission at St. Britto's is to form leaders who would be competent, committed, creative and compassionate. Competence uncovers the talent, develops skills and acquires knowledge. Commitment brings in discipline in whatever one does and committed to goals that lead to growth.  Creativity provides new solutions to old problems.
Compassion makes the competent, committed, creative people contribute to the development of the society they live in. I realized that we need people with effective competencies that are honed through a blend of theory and practice.
While we build competence, we make every effort to form their character. At St. Britto's, we accompany our students and provide conducive environment while they grow in maturity, knowledge and wisdom. Quality of education does not rely on the infrastructure and gadgets we provide. It lays in the way the students form their character and the ways in which the educational institution journeys with them.
Teaching, learning and evaluation should be student- centered, not institution- centered. More precisely, this approach would infuse the fundamental spirit of education: Edu-care. Everything and everybody must keep the student at the core of educational enterprise. This clarity we have gained from the time we ventured into education.
We are passionate about this mission. Every effort is put in to make this mission realize in concrete terms. We will never compromise on quality in the education we provide.
Once again a warm welcome to St. Britto's
In your Journey of Growth,
With best Wishes,
Xavier Britto
M.Com. BL, MBA, ACS
Chairman