MESSAGE FROM THE CORRESPONDENT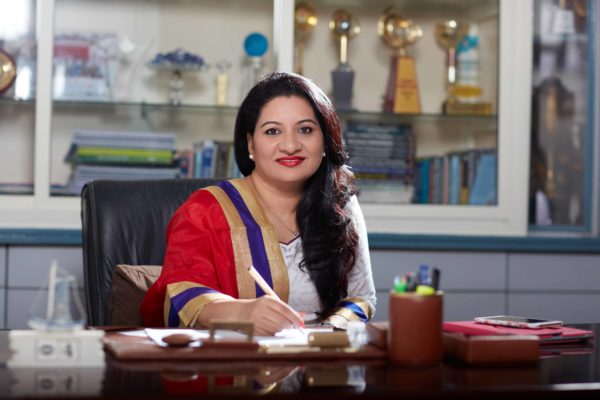 Mrs Vimala Britto
Secretary & Correspondent
St. Britto's Group of Institutions
Dear Parents, Staff and Students,
On behalf of the Management , I Thank you for your generous contribution towards helping our dear student Madhumitha of class X, to get appropriate Medical Treatment during time of emergency. Your generosity has definitely helped her family to receive the much needed financial support.
Three simple words define St. Britto's Children- Care, Share and Support. I am overwhelmed by the honest effort and the commitment the children have shown to bring the values that are instilled in them, into reality by taking this great initiative to pool in the much needed monetary support. This proves that the way we build children – helping to heal, strengthening socially and emotionally, while breaking down the stigma associated with the treatment of the disease.
This has given a great assurance that Education at St. Britto's is about making each and every student to feel and treat the other as one among them. The essence of Humanity goes on and grows on…to establish a caring community.
We simply couldn't have done it without you! The caring Community…..
Thank you again for the support!
Dr. Vimala Britto
 Secretary and Correspondent,
 St. Britto's Group of Institutions
Dear Students,
 I warmly welcome you to enter into portals of  St. Britto's and thank you for making St Britto's your choice to pursue your child's studies and shaping their future. I am sure that this choice will make significant difference in their life.
Here, at St. Britto's, we look at education differently. For us, education does not lie merely in accumulation of Knowledge. Instead, it lies in the formation of one's character.
Not information, but formation of character should be the prime focus of educational enterprise. It is our passion and in a sense, it is our vocation.  Inspired by the experience of our parents, who were dedicated teachers, we want to contribute to the society through our educational institutions.
As the administrative head of the Institutions, I make enormous effort to make the learning in St. Britto's unique and interesting.  To this end, we recruit competent teaching faculty who have the skills to teach & guide your child.
Teaching is not about depositing facts and figures. Instead, it is about critical thinking and analytical skills. Realizing innovation as the engine that drives growth, our faculty make effort to be innovative in the way they teach and evaluate the learning. More importantly, our faculty will accompany in your child's growth.
Success in life, I feel, is not measured by the money you earn and comfort you give, but it is measured by how you handle yourself and relate to others. All their education must make their life meaningful not only to them, but also to others. This is what we aim at in our school.
With best wishes,
Vimala Britto
 Secretary and Correspondent,
 St. Britto's Group of Institutions