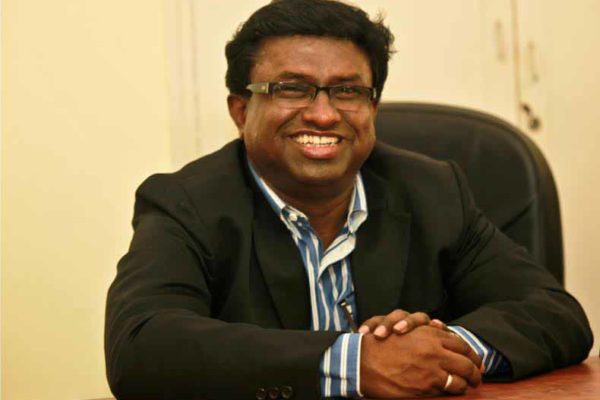 Dear Students,
Welcome to St. Britto's…
You have stepped into a place that can make significant difference in your life. The Chairman and the Secretary with their competent team will definitely be a guiding force to form you.
There is disassociation between what students learn in classrooms and what they face in life after their studies. Even while they are in the progress of their studies in school they do not see any relevance of what they listen in lectures and what their everyday life is. I think that education is not seen from the spirit of free enquiry. Instead, it is seen from the point of vocational utility. Education should heighten student's awareness of the human and natural worlds they live in. It must make them reflective about their beliefs and choices, critical of their motivation and creative in problem solving. Their learning must make them perspective about the world around them. Learning facts and figures is useful. I do not deny. But liberal education should question the facts. It must demand the source of data, unsettle presumptions, de familiarize the familiar and reveal the unseen. If an education does not include self-reflection, students would be made as objects that are concerned with money-making. It should rather help develop ability to think and act critically and reflectively. This is the empowerment a student should achieve in school education. The empowered student would engage the society in a meaningful way after his/her life in school.
At St. Britto's, we do this. This is why we help our students to realize what lies within and the life outside. They must understand themselves as products of and participants in the society they come from. When they leave the school they must be able to contribute to make changes in the life people live and provide creative solutions to the problems people have and challenges they face. Therefore, the curriculum we offer, the way we teach, and the environment we create aim to achieve this.
I wish you a formative time at St Britto's. I pray that you would gain everything personally to become physically fit, emotionally mature, intellectually sharp, socially warm and spiritually sound.
With Best Wishes
Dr.C.Joe Arun SJ