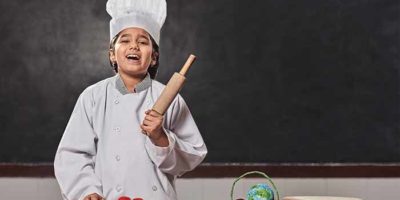 St. Britto's Beyond Academia
"Kids prosper best with a broad curriculum that celebrates their various talents, not just a small range of them".
 The school provides experiences in the following areas for students as we believe; experiences leave Impressions for the future. The students can choose any one area based on their interest and talent and progress in it to become professionals.
TALENT HUNT Activities include
Music – Vocal & Instrumental
Dance – Folk, Western, Fusion, Classical and Contemporary
Theatre – Drama, Stand – up comedy, Script writing, Advertisement, Editing – movie and Music, Short film direction.
Art – Coloring, Drawing, pencil Sketching, graffiti, sand art, rangoli, floral carpet, wall painting, modern art, floral arrangement.
Craft- jewellery designing, glass painting, wall hanging, candle making, photo frames using ice – cream sticks, sponge work, handmade bouquets made from stocking cloth, woollen work.
Cookery – Art and Science of peeling, cooking, presenting and serving
Designing – Web designing, logo designing, T- shirt designing, invitation designing for events, Certificate designing, memento designing and Banner designing.
The Art and Craft products created by Brittoans are given as gifts to the Chief Guests.
Cognitive skills – Chess & Carom
Self-Defence – Karate
Why Talent Hunt Activities?
No two persons are alike; hence it is natural that there will be different beliefs, languages, cultural, moral and social values. This diversity of beliefs and views is a natural attribute of humanity.
These activities strengthen the intercultural cooperation amongst the students with the view to respect and follow the path of righteousness and humanism.
Special effort is made to tap the talent of the students who have natural flair for music, dance, drama, art, craft, designing and specialized training is given by the specialized trainers and faculties in these specified feats and thus are interwoven into the school curriculum.
Music :  It speaks the Language of heart
Teaching patriotic songs imbibes the idea of peace
Promotes joy and confidence both within the child and within the group
Singing in unison creates a strong feeling being a part of unified group
Instils the concept of beauty, creativity, rhythm and harmony
Fills the mind with pure thoughts and purifies the atmosphere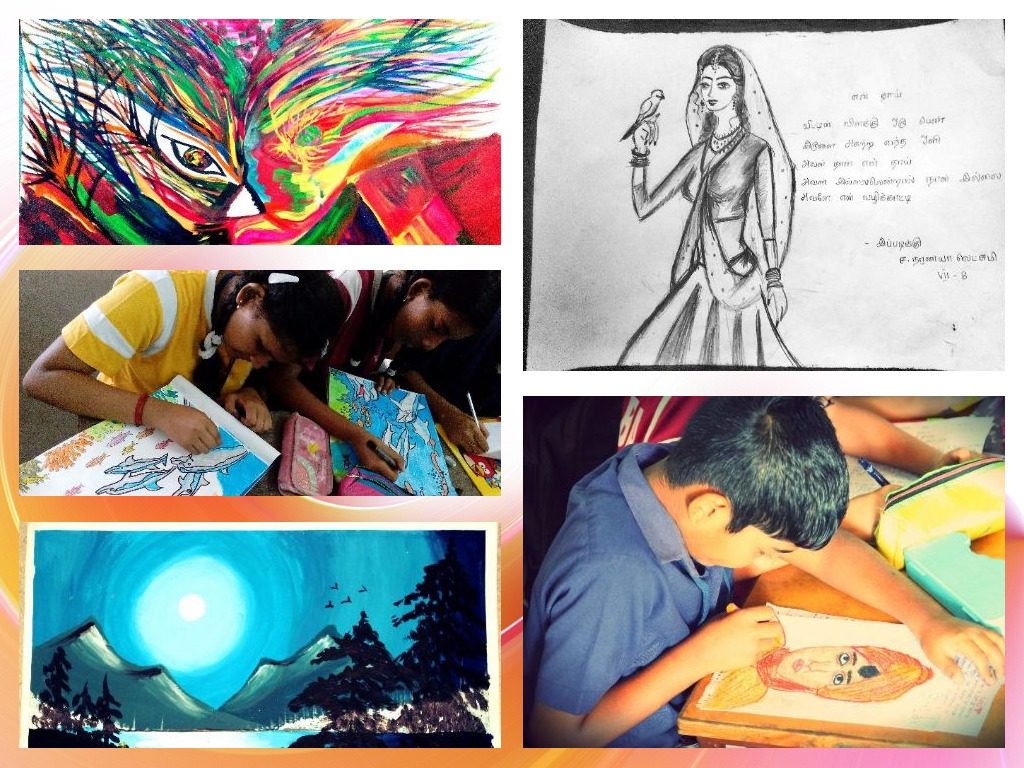 Dance
Contributes to the increased self – confidence
Persistence
Appreciation of individual and group development
Drama
Stimulates the awareness of the importance of acting truthfully and honestly
Kindles creativity and enhances the problem solving techniques
Dramatic exploration provides the learners with an outlet for emotions, thoughts and dreams
Develops tolerance and empathy
Prepares students to live and work in a world that is increasingly team – oriented rather than hierarchical
Enhance the ability to understand others motives and choices is critical
Enriches the learners school experience through art well as reinforcing academics kinaesthetically
Art, Craft and Designing
Cultivates the aesthetic beauty
Perfection
Dignity of Labor & Work ethics
Cooperation & team spirit
Cognitive Skills: Chess & Carom
Enables children to process sensory information and eventually learn to evaluate, analyze, remember and make comparisons.
It involves progressive and constructive learning of basic and significant skills such as increase in attention span, memory and critical thinking.
Self-Defence – Karate
Improves physical fitness, self-discipline and mental strength and helps children to gain self-confidence.