Value Education is an Integral part of the curriculum. Students are taught to respect, love themselves and others and treat everyone courteously which helps them to define their personality later. St. Britto's also organizes social awareness programs which encourages self- reliance and foster gender equality.
The Leader in me – "The Leader in Me" (TLIM), a whole school transformation model and process is a pioneering program of Franklin Covey Education which is currently in implementation in over 3600 schools in 50 countries across the globe. The program aims at empowering students with the leadership and life skills they need to succeed in the 21st century.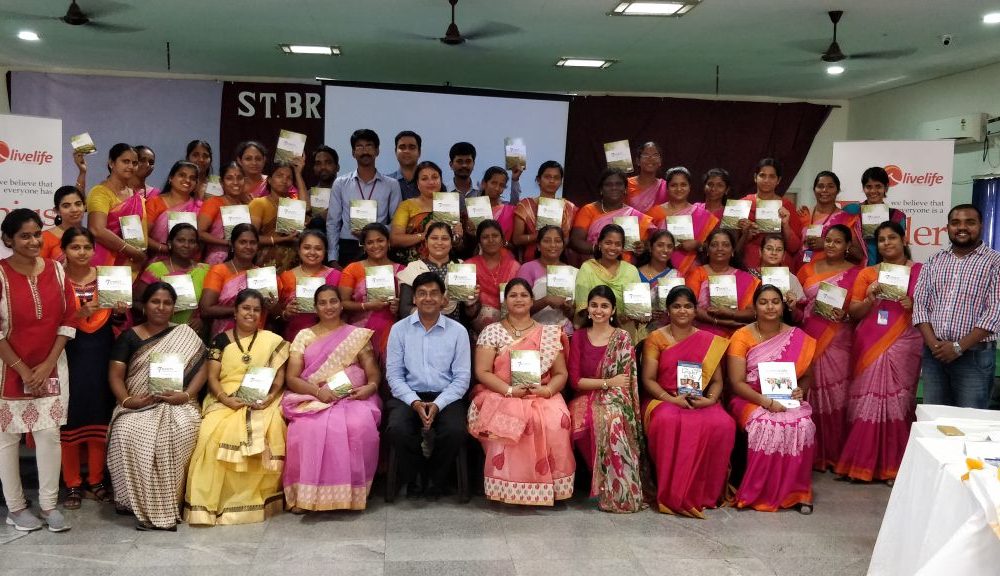 Leadership
Responsibility
Accountability
Problem Solving
Adaptability
Communication
Initiative and Self-Direction
Creativity
Cross-cultural skills
Teamwork

A scale of social attitude which is designed to identify students who have a sense of responsibility so that both the levels can benefit from each other. Senior students meet their buddies and help them adapt to the new class. They also help conduct activities, reading sessions and games to the younger ones. A sense of responsibility and caring attitude is developed in the senior students and the junior students learn to adjust easily and also become more progressive in their thinking and communication.
Students are given responsibilities in their own class room and also in the school premises to maintain it clean and orderly, inculcating the awareness of self and the surroundings. These bees-Work with the motto – Bee Prompt, Bee Polite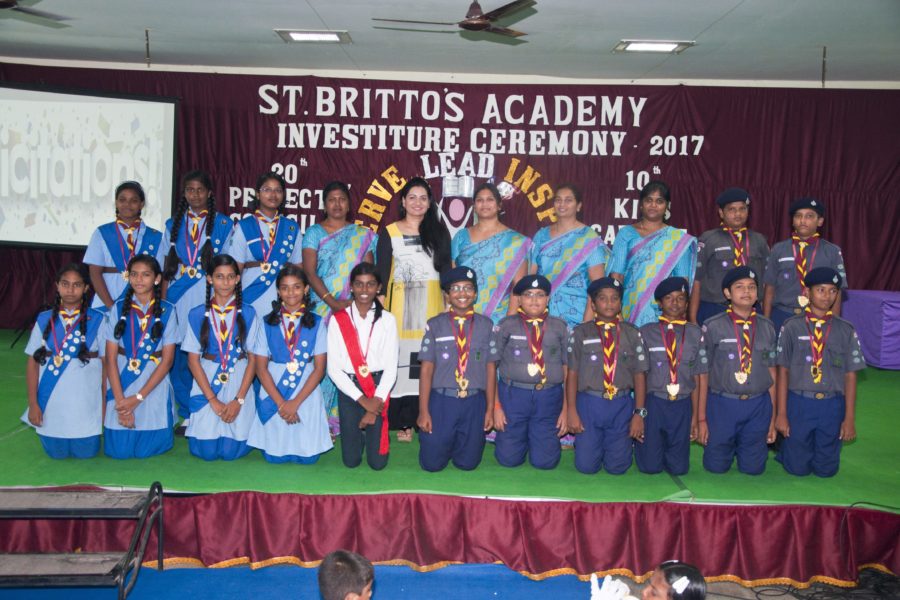 SCOUTS & GUIDES/
CUBS & BULBULS
Students are registered in the Bharat Scouts and Guides Movement and trained teachers conduct regular classes. They also take part in various camps and tests to acquire badges which will enable them to proceed to the next level. We expect our students to receive the President award shortly through this movement. We incorporate Scouts & Guides Movement based on the principles of adherence to spirituality, loyalty to God that expresses the acceptance of the duties, loyalty to one's country in harmony with local and international peace, understanding, co-operation and participation in the development of society with recognition and respect for dignity of one's fellowmen and fostering a sense of profound respect for the natural world. They work with the motto" Be Prepared "
Days of National significance like Independence Day, Republic Day are celebrated with patriotic fervor. Teachers' Day and Children's Day are celebrated with joyous festivity. Festivals like Christmas, Diwali and Pongal are celebrated on a grand scale with a stellar line-up of programmes. These celebrations help to inculcate unity in diversity, discipline, integrity and Patriotism among students. Students also learn to serve the community through service-oriented activities.

(Virtue, Empathy, Nurture, Talent, Uniqueness, Reverence, Excellence) is being celebrated during the children's week with full vigor. St. Britto's inculcates values, creates responsibility, care and concern towards their family, school and society through activities and seminars conducted by resource persons.