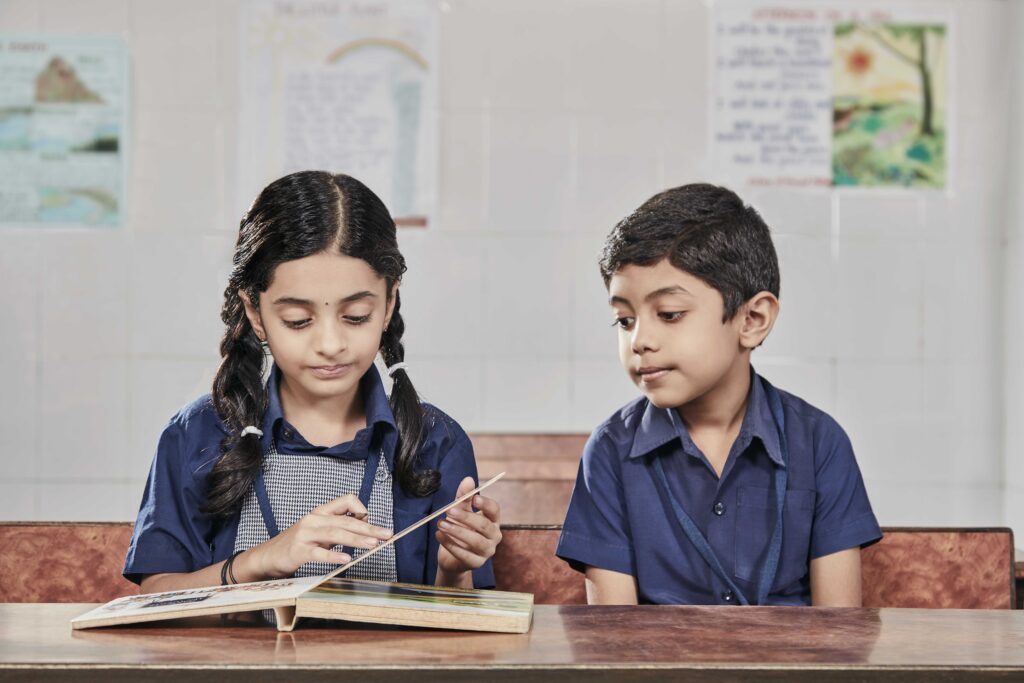 World of possibilities" – is a very vast term in today's fast-changing world. Sometimes the change feels exciting or phenomenal, adapting to the change is difficult irrespective of any field whether it is education or food, or maybe fashion. But, as a Best CBSE school in Chennai we understand that raising children in this century is very challenging and the school plays a major role in molding them to be kind, grateful, empathetic, helpful, and courageous. The relationship with the comprehensive world can be operated by these qualities and that build their brains as well.
Children spend maximum time in school, by mastering pronunciation, locate the countries, eating habits, fitness activities. In St Brittos, children's creativity is unlocked by studying them individually. The ideas were created for children to build their knowledge, from various technology tools, curriculum, games, and varied books. To navigate and flourish in today's interconnected world, you'll need to have global knowledge skills and awareness and it is essential to every child's education and upbringing.
Today, you don't have to travel to learn about the world. Children have great exposure to Today, you don't have to travel to learn about the world. Children have great exposure to technology. Being the best CBSE school in Velachery, St Britto's never fails to adapt their children to technology in the best possible way. Students are fueled with certain factors which contribute them to the outside world opportunities.
It starts with Friendship.
St Britto's students are taught to be a global citizens, more like being a friend to the whole human race. Beginning from kindergarten they have been taught about the importance of friendship. They slowly begin to care, help, encourage and show kindness to their classmates to their schoolmates, and their society. Friendship is key to everything by this form they learn more about religion, culture, traditions and more about the friends country. Here in St Britto's, we celebrate Friendship day. It is believed that Friendship drives their exploration in a world of possibilities.
Field Trip
The real-world connection and hands-on experience are proven methods of better learning. The classroom should not be the sole place where education and learning take place. As a top CBSE school in Velachery, St Britto's usually organize frequent field trips and educational tours for the students. In this, a student learning many things about a particular location like their traditions, practices, languages, etc. Theoretical knowledge from books may not always suffice to provide students with the necessary information. . A student must have read about wonders of the world or the cultures and traditions prevalent there. But, to know things in a much better manner, you have to experience the place yourself. Field trips are rejuvenating and mind refreshing activities. Students come out of the classroom confinements and enjoy the embrace of the natural surroundings, in the company of peers and classmates. Teachers also get to analyze and observe the students in real-life scenarios.
Leadership
LIM -Be Proactive makes the child explore the leadership quality, manage emotional intelligence, balance their tolerance level in them. Being among the top 10 CBSE school in Velachery, every year, the school conducts the "Election Manifesto". With this Cabinet members are formed for each category. This makes the child choose their leaders and is taught about the Right to Vote.
Technology
LIM -Be Proactive makes the child explore the leadership quality, manage emotional intelligence, balance their The development of technology has a greater impact in our daily life. This pandemic has changed every field from banking to the way we communicate officially. In fact, technology has become an integral part of sustaining society, and its infusion with education is therefore inevitable. Technology not only provides students with access to countless online resources, but also helps them in the learning process. In St Britto's students are exposed to latest technology which makes the students to adapt new changes that is occurring in our day to day lives.
Learning is Continuous Process
As the Best CBSE school in Adyar, Chennai we believe that learning is the only factor which differentiate from human to animals. Continuous learning is process for life. "Learning gives creativity, creativity leads to thinking, thinking provides knowledge, knowledge makes you great" – Abdul Kalam. St Britto's follows the foot step of our great Dr A.P.J Abdul Kalam. We encourage our students to try new and different things irrespective any field. They have been exposed to all factors that will always help them to reach new ventures in future. We make their roots very strong so that they are adaptable to any change and sustain in the industry.