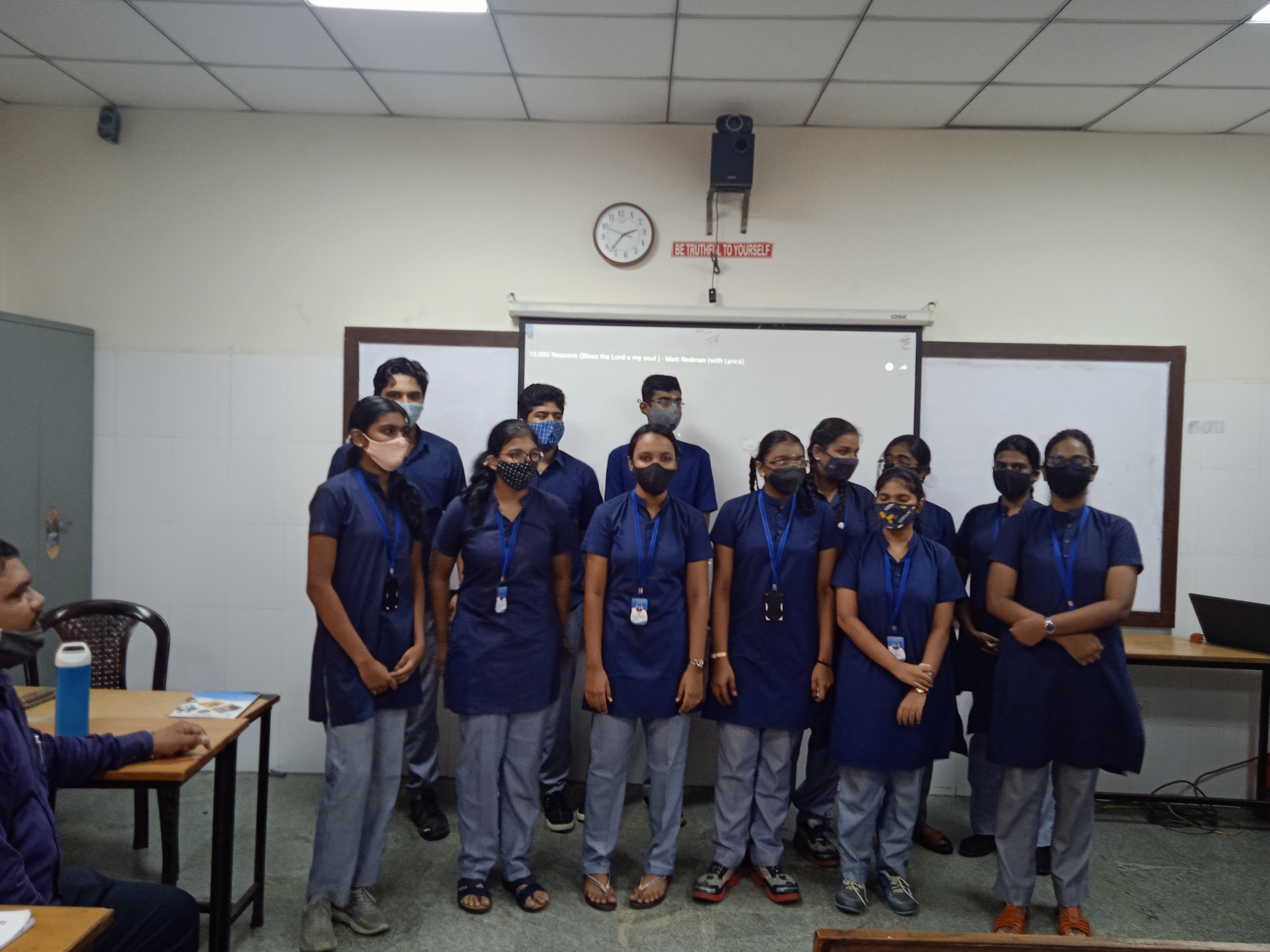 INTRODUCTION:
A medical specialty is a branch of medical practice that is focused on a defined group of patients, diseases, skills, or philosophy. Examples include children, cancer, laboratory medicine, or primary care. After completing medical school, physicians or surgeons usually further their medical education in a specific specialty of medicine by completing a multiple-year residency to become a specialist.
Medical Specialists are experts in certain fields of medicine. They either treat specific parts of the body, such as the back or the brain, or they specialize in certain diseases, such as cancer.
ABOUT MY CLASS:
The synergizers of XII-A took forward the class assembly inquisitively. The excitement of the students in conducting the first offline class assembly of the academic year 2021-2022 made the class lively and enthusiastic. Students were proactive and co-operated with extraordinary team work.
The assembly began with the presence of the Almighty, by having the class sing the prayer song, followed by bible reading and prayer. The PowerPoint
Presentation prepared on the topic "MEDICAL SPECIALIST" was explained detailly by the students which made the session knowledgeable and informative. The assembly concluded with the vote of thanks.
The students achieved making the event a grand success by their harmonious and proficient demeanour.
MESSAGE CONVEYED:
The importance of Medical Sciences, especially in the time of pandemic was instilled in the students. The types of specialities, roles of a medical specialist, density of doctor population in India and the position where our country stands were explained through the PowerPoint Presentation. Being students of Biology Group in Class XII, the scope and opportunities of becoming a medical specialist in future was informed to the students. The students were able to relate to their personal duties and responsibilities as a citizen to contribute their best for the development of medical fields and sciences.
LEARNING OUTCOME:
The topic of the assembly – MEDICAL SPECIALIST helped the students to understand the types of medical specialists, the fields they are related to and the treatments in which they
Each disease or complication falls under different group or
specialities and the typed of specialists dealing with them.
The importance of having a general practitioner as a family doctor.
The meaning of the commonly used "Doctor Symbol"
Early detection of serious symptoms to avoid further complications and to know simple medical procedures to treat emergencies.
Doctor density of India and how to achieve the WHO ratio of
medical specialists in our country.
The scopes and average pay-scale of different types of
Self-contribution for the saviours of our